Sampling & Testing
Sampling and testing examples: formulation analysis, sample preparation and testing.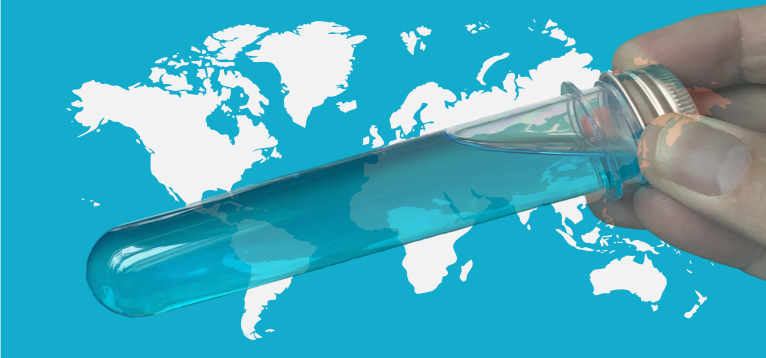 FORMULATION ANALYSIS

FRAMES provides formulation chemical analysis service by working with external parties like SGS, Eurofins, Battelle, Intertek etc. We have connections to smaller labs and the academic world as well.
We consider our added value to be in the selection of cost effective methods, working with external parties and interpretation of results in the full formulation context.
In our experience, chemical analyses are fairly laborious and expensive so it literally pays to make research objectives sharp. In some cases, the analysis of all available info plus FRAMES expertise can already provide +/- 20% reliable levels. The majority of formulation ingredients can be quantified by a wide range of analytical methods and we are experienced in ingredient levels, sample preparation and analytics, like surfactants (an-, non- and cat-ionic, soap), chelants, enzymes and polymers.
FORMULATION SAMPLING

FRAMES provides preparation and sampling service of representative model formulations by working with smaller scale contract manufacturers and representative raw materials-suppliers. Quantities can varie from 100 g to 10 kg and sampling comes with a full composition characterization (ingredient composition and physical properties). We consider our added value in formulation selection and processing. Typical examples include laundry liquid model formulations EU, concentrate (wash dosage 35 ml) or capsule (wash dosage 25 ml) for whites or colour, but selections will obviously be driven by customer need.

FORMULATION TESTING

FRAMES provides product testing service for a range of Homecare categories (Laundry, Dish, hard surface cleaning etc). We work with external parties like SGS, Eurofins or smaller test-service providers, typically on the basis of industry standards like AISE/IKW. We consider our added value in test cost effectiveness, monitor-condition selection and processing-interpretation of results.
Examples include:
Laundry liquid cleaning or colour care performance testing under EU or US conditions using a minimum (8-14, depending on market) or extended (24) stain set, or AISE (14) colour monitors.
Automatic dish washing performance testing under EU or US conditions using 4-8 soiled plates (IKW) for cleaning and glasses for spotting/filming testing.