FRAMES Demo Database
Introducing the Free FRAMES demo database.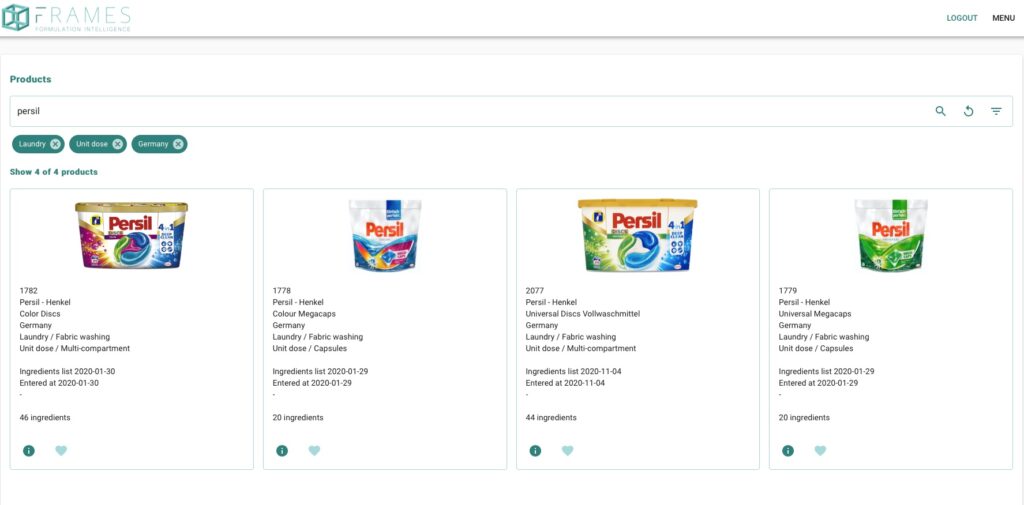 FRAMES Formulation Intelligence has developed an on-line database that provides direct access to on-shelf Home Care formulations & costs. Now you can enter the FRAMES database yourself and experience it's easy-to-use functionality!
You can explore the database functionality and click on product & ingredient filters. The FRAMES DEMO version will show a limited number of products/ingredients that are selected. Clicking on "i" or "heart" will only show output examples designed for demo purposes.
Curious to find out what information is hidden? Please contact us for full access via subscription or single copies.
– Your username: demo@frames.consulting
– Your password: demo#123
Click on the YouTube icon for the FRAMES – Tutorial video on the database.